One of a kind Artisanal Bijoux designed with natural and
man-made resources to adorn any and every woman.
Veri Serpa is a jewelry designer with a passion for limited-edition handcrafted bijoux. Veri works mainly with natural materials such as bone, horn, coconut, mother of pearl, seeds, gravel, combining them with few man-made products.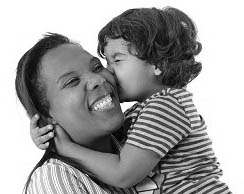 "I believe that any woman wearing an exclusive accessory – no matter what style and age – will feel more confident when there is less risk of bumping to someone else using the same piece. And that's what I aim for, to design one of a kind necklaces to beautify any ensemble."
Very Serpa is a genuine artisan, stay at home mom, geek at heart and by choice, avid blogger with over 10 blogs on her sleeve. She currently lives with her best-husband-friend and her adorable toddler Drico.