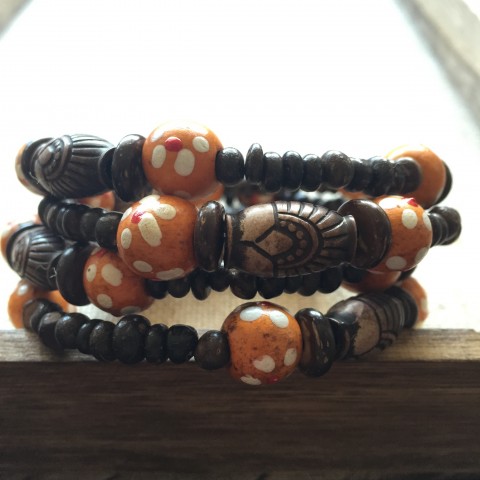 THE CAMPANHA BRACELET – This beautiful and easy to wear bracelet with no clasp, features a multi-row coil design bedecked with tiny coconut beads combined with mottled wood beads in orange and white color and some tribal beads as details. This multi strand memory wire bracelet wraps around your wrist and can easily be removed.
Each Veri Serpa Design´s bracelet is one of a kind an unique piece!
* Your beautiful bracelet will be carefully packaged and shipped via USPS. Gift wrapping is provided, without charge.