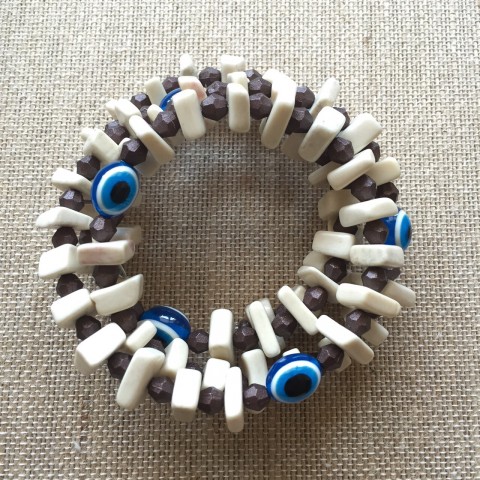 THE CLARAVAL BRACELET – This is an easy to wear bracelet with no clasp, made with bones, brown beads and blue evil eye, it just needs to wrapped around the wrist and is perfect for everyday or special occasions.
Artistic detail added by greek/turkey – blue evil eye amulet. Evil eye jewelry gives happiness to the friends and the beloved ones. Protection from the evil eyes, covetous friends and strangers.
Each Veri Serpa Design´s bracelet is one of a kind an unique piece!
* Your beautiful bracelet will be carefully packaged and shipped via USPS. Gift wrapping is provided, without charge.